News
CAPACITY BUILDING IS STILL A PRIORITY DESPITE THE COVID CRISIS
2021-03-26
As the COVID crisis is still preventing us from traveling, MFI and INAMET redouble their efforts to find alternative solutions and ensure that the project can continue to move forward.
Remote training sessions are one of the measures taken to allow the continuity of activities.
The first session took place from March the 15th till the 19th.
The subject of the training was to learn how to use and administrate MFI's pilot briefing system: AEROMETWEB.
INAMET had rented a special office in Luanda in order to allow its 5 trainees to easily access to the session, given from MFI's headquarters in Toulouse.
MFI's instructors were assisted by a translator who allowed smooth and friendly exchanges between all participants.
The training sessions lasted for 5 days, aiming at full ownership of the system by INAMET's staff.
Given the success of this first remote training session, others have been planned in the coming weeks: Basics of meteorology and Numerical Weather Prediction proposed by experts from Météo-France; a training on MFI's data collection system, OBSMET.
Capacity building is a key aspect of the PMI Project.
Therefore, INAMET and MFI's teams are very pleased to have found a solution to be able to carry out the ambitious training program included in the project, despite the international health crisis.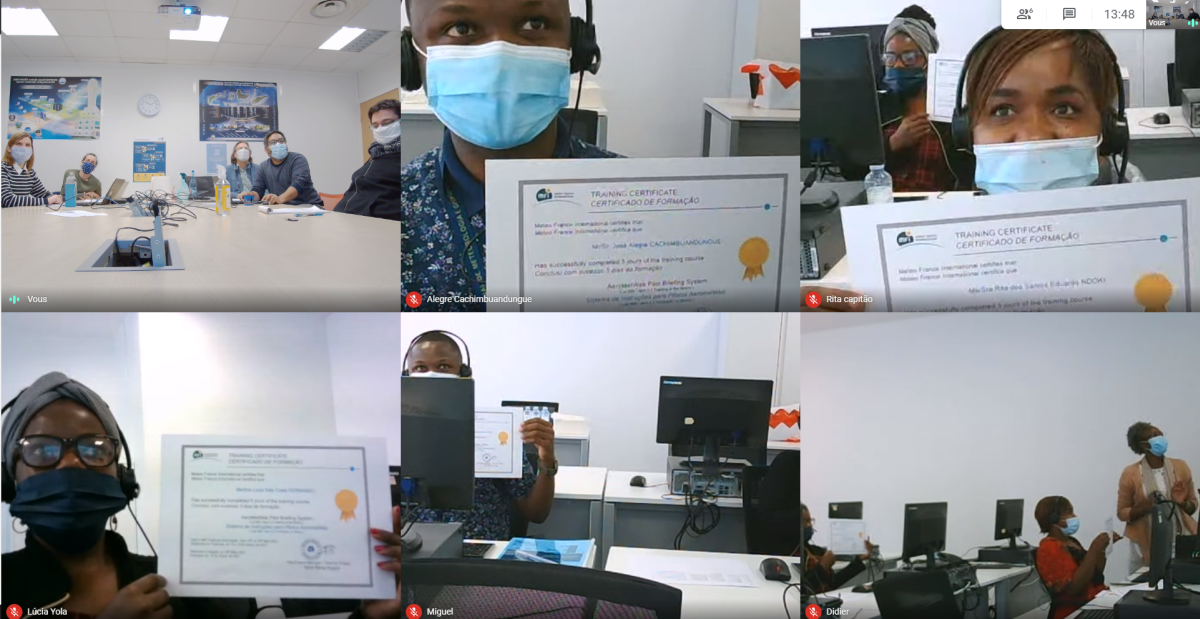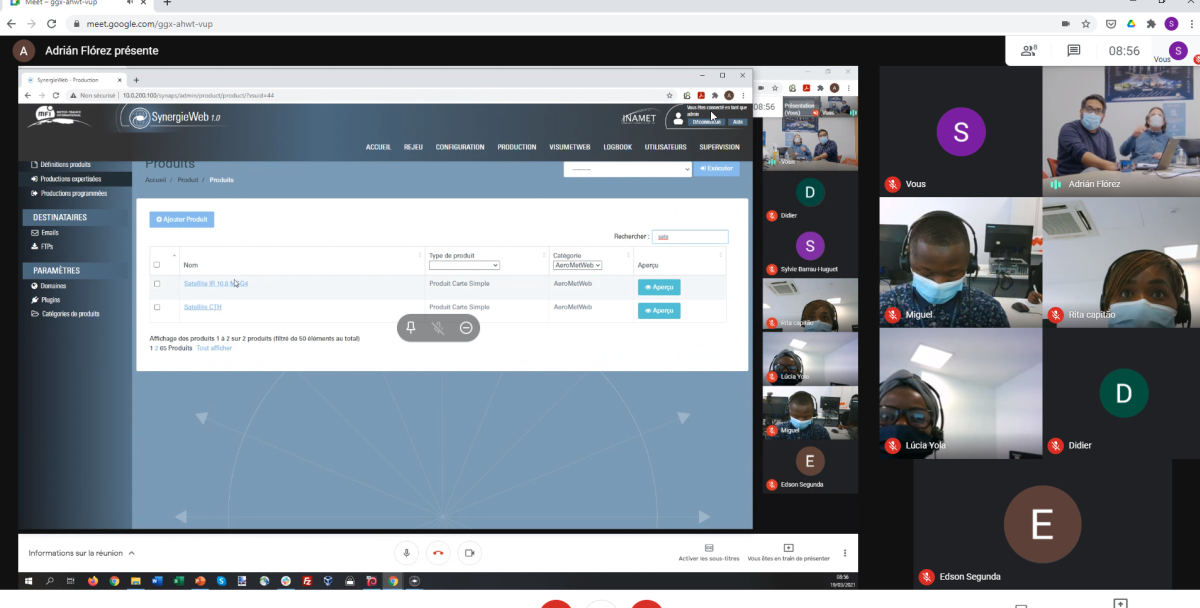 Voltar
PUBLICIDADE