News
First launch of weather balloon!
2022-02-22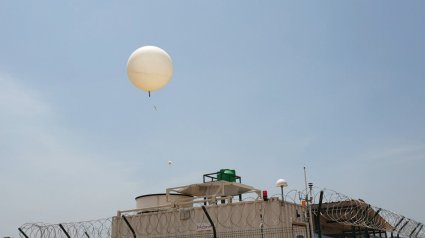 Atmospheric observation in Angola just took a big step forward with the first launch of a weather balloon from the brand-new station installed in Luanda by MFI teams.
First of a long series!
2021-12-15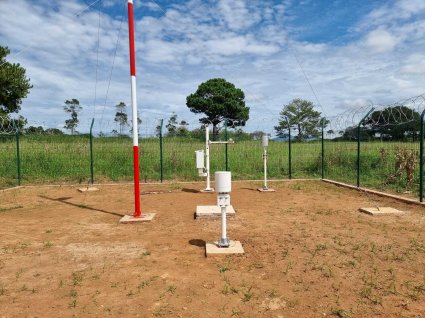 Done! The installation of the first Automatic Weather Station is now completed… and it will be followed by many more.
Installation of INAMET's beating heart
2021-10-30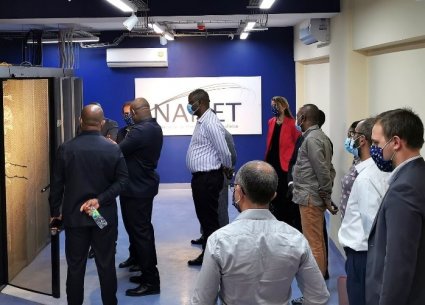 Nowadays, computing power is a major issue for efficient national hydrometeorological services, a crucial condition for high-quality modeling activities and all other data processing tasks. With the PMI Project, INAMET has decided to step up to the highest standards in the field.
Site Acceptance Tests
2021-10-30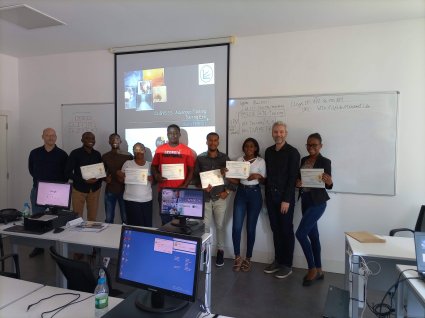 Site Acceptance Tests are an important milestone: the culmination of a long process including design, factory engineering and installation phases.
A brand-new forecasting room
2021-10-15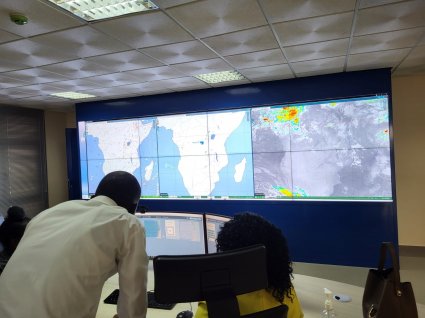 The forecasting room is the beating heart of a National Meteorological Service: the place where the action actually happens!
SWITCHING TO « ON-SITE IMPLEMENTATION » MODE!
2021-06-04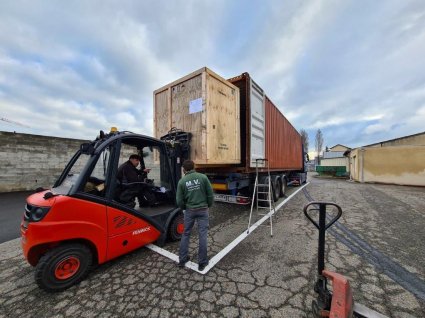 Factory engineering activities are mainly behind us, and our eyes are now gazing towards Angola to engage in an exciting installation and implementation phase. The prerequisite: the shipping and customs clearance of all equipment prepared and configured in France. After several weeks of boat travel, the first shipment containing mainly hardware and observation equipment (weather stations, lightning detection sensors, upper air sounding system, IT equipment and servers, etc.) has reached the Angolan coast mid-May.
CAPACITY BUILDING IS STILL A PRIORITY DESPITE THE COVID CRISIS
2021-03-26
As the COVID crisis is still preventing us from traveling, MFI and INAMET redouble their efforts to find alternative solutions and ensure that the project can continue to move forward. Remote training sessions are one of the measures taken to allow the continuity of activities.
The first session took place from March the 15th till the 19th. The subject of the training was to learn how to use and administrate MFI's pilot briefing system: AEROMETWEB. INAMET had rented a special office in Luanda in order to allow its 5 trainees to easily access to the session, given from MFI's headquarters in Toulouse.
OFF TO LUANDA!
2021-01-26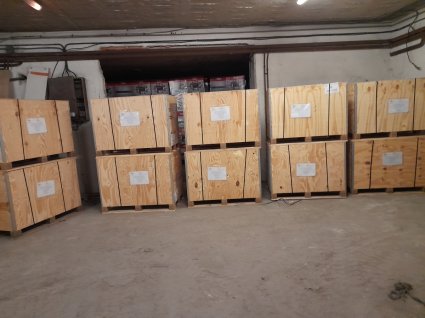 An important milestone is about to be reached for the PMI Project: In a few days, the first shipment of equipment will leave from Toulouse and is expected to arrive soon in Luanda!
The goods (mainly observation and IT equipment) will be travelling by boat.
STEERING COMMITTE #3... REMOTELY!
2020-09-28
Steering committees are a crucial component of the PMI project enabling to take strategical decisions: they are high level meetings involving senior executives of each organization in order to ensure a smooth, timely and riskless implementation of the project.
Despite the COVID crisis, it appeared very important to maintain these special meetings. So on September the 23 and 24th, a remote version took place bringing together Mr. Domingos Nascimento, Director General of INAMET and Mr. Patrick Bénichou, President of MFI, as well as the main executives of the project for both parties.
FACTORY ACCEPTANCE TESTS FOR HYDROLOGICAL STATIONS: DONE!
2020-08-20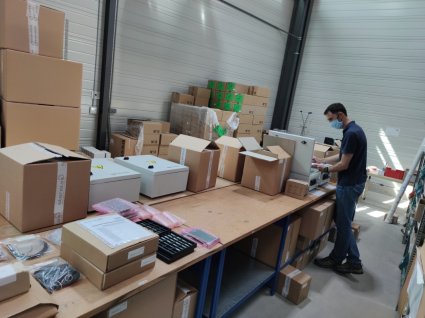 As the COVID crisis continues to disrupt PMI project activities, INAMET and MFI's teams have once again decided to keep moving forward by organizing a new session of factory acceptance tests, without the presence of a representative of INAMET which is usually mandatory for this phase.
This time, the tests concerned the 10 hydrological stations provided by the French company STERELA. These stations, each equiped with a linimeter and a rain gauge, will allow the monitoring of the water level of the Kwanza River in order to prevent the risk of flooding.
Pages:
Voltar
PUBLICIDADE